Membership
MEMBERSHIP INFORMATION

DISCOUNT PROGRAMS
ACEC's discount programs are designed to enhance your membership investment by helping to control your firm's costs. ACEC creates partnerships with reputable businesses that offer valuable services with quality and competitive prices. These programs can be used not only for business savings, but make an attractive employee retention program where individual employees benefit from your ACEC purchasing power.
The following discount programs and services are available to ACEC member firms and its employees. Click the link below to learn more about the savings available.
BUSINESS TRAVEL TOOLS

BUSINESS SERVICE TOOLS
ACEC members receive a discount on leading specification software MasterSpec® and SpecText®. The most complete and comprehensive commercial master guide specification systems for engineering and infrastructure projects. To receive your discount, visit https://avitru.com/specifications/, select the libraries you would like to purchase, and enter your ACEC membership number into the coupon code field. You can also call 800.424.8050 and ask for the ACEC discount.
From conception to construction, AVITRU empowers architects, engineers, contractors and owners to make better, faster decisions. As the developer of MasterSpec®, the most trusted and comprehensive master guide specification system in the industry, AVITRU has leveraged its position in the market to launch a cloud-based platform that enables the collaborative exchange of expert knowledge to design, build, and operate a better built environment. With some of the most highly regarded experts in the industry, the AVITRU team is committed to construct a world where better building leads to better lives. Previously known as ARCOM LLC, AVITRU LLC is a portfolio company of Alpine Investors.
Learn more at avitru.com and follow us on social media.

Elavon Inc., formerly NOVA Information Systems Inc., was acquired by U.S. Bank N.A. in June 2001, and has been a leader in payment processing for over 20 years. Backed by the strength and stability of U.S. Bank, and consistently rated among the top 5 global payment providers, Elavon delivers flexible, secure and innovative solutions while providing value at every point in our customer relationship.
ACEC has recently partnered with Elavon to offer ACEC member firms a simple, cost-effective payment processing program. By negotiating on behalf of all of our members, ACEC was able to obtain a lower processing fee than you could on your own.
To learn more about this program, click here. To speak with Elavon about special ACEC pricing, contact Garry Boshears, at 513.335.3918 or [email protected].





Drive on up to 25% off Avis base rates plus other great offers.
Life is nonstop. We're here to keep you moving. From the car to the accessories, choose what best fits you and your trip. So when you drive off, you'll be ready for whatever the journey brings.
ACEC members always receive up to 25% off your rental when you use AWD# D423502, plus enjoy additional offers like dollars off, a complimentary upgrade, or a free weekend day. With a complimentary membership in Avis Preferred®, you'll travel better, save time and gain access to exclusive offers. Skip the counter and paperwork at many locations and go straight to your car. Visit avis.com/acec or call 1-800-331-1212 to make a reservation.
Avis Car Rental operates one of the world's best-known car rental brands with approximately 5,450 locations in more than 165 countries. Avis has a long history of innovation in the car rental industry and is one of the world's top brands for customer loyalty.
Offer Code: AWD# D423502




Adventure awaits. Save up to 25% off Budget base rates plus get other sweet deals.
When you rent a car, you shouldn't need a handbook. Why not choose simple, smart and easy on the wallet? Then you can focus on getting there and having fun doing it.
ACEC members always save up to 25% off Budget base rates with offer code BCD# D836602, plus get other great offers like dollars off, a complimentary upgrade, or a free weekend day. Plus, with a complimentary membership in Budget Fastbreak, enjoy our fastest, easiest rental experience! Visit budget.com/acec or call 1-800-527-0700 to make a reservation.
Budget Car Rental is one of the world's best-known car rental brands with approximately 3,350 locations in more than 120 countries. Budget is an industry leader in providing vehicle rental services to value-conscious travelers and also operates the second-largest truck rental business in the United States, through a network of approximately 1,650 locations.
Offer Code: BCD# D836602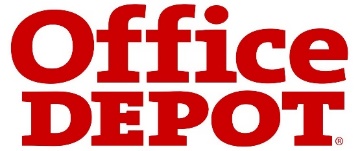 ACEC members save 10% off the web price on more than 30,000 office supplies through the Office Depot Partner Program. Helping you save while working better in your office, home, school, or car.
3 Ways ACEC Members Benefit:
FREE SHIPPING: On orders over $50 (and under 50 pounds)
EXCLUSIVE SAVINGS: 10% off the web price
CONVENIENT SHOPPING: Online and in-store shopping options
Easy to Order, Easy to Save!  Click Here to:
Setup a Discount Account

Shop Online

Shop in the Store


Let ACEC help improve your bottom line with competitive rates on UPS® shipping services. Enroll in the UPS Savings Program and save on a broad portfolio of shipping services, including:
45% off Express (10% for Next Day Early AM)

25% off Ground (Residential/Commercial)

50% off Exports

40% off Imports

100% off Smart Pickup Service

15% off Residential surcharge
Whether you need your documents or packages to arrive the next day or are looking for an affordable shipping option, UPS understands how important speed, reliability, and cost are to meeting your business goals and your customers' needs. To enroll and start saving today, visit savewithups.com/acec or call 1-800-MEMBERS (1-800-636-2377), M-F, 8 a.m. – 6 p.m. EST.
*See savewithups.com/acec for specific services and discounts. Introductory Program discounts will be applied to accounts for Weeks 1 through 4 on the UPS Savings Program. Week 1 includes the date that incentives are applied. Weeks are calculated Sunday through Saturday.

Think Savings. Think Lenovo.
ACEC has teamed up with Lenovo, a global leader in the PC marketplace, to offer you savings on its entire line of reliable, high-quality, secure and easy-to-use technology products and services. Save up to 30% off the everyday public web price on everything you need for your home and office, including all laptops, tablets, desktops, all-in-ones, workstations, servers, and accessories. This includes savings on a variety of top products, including the award-winning ThinkPad notebooks.
ACEC members also receive:
Free ground shipping on all web orders

Monthly limited time special offers

Access to energy-efficient green technologies

Access to dedicated and knowledgeable sales staff
For more information and easy ordering, call 1.800.426.7235, ext. 5229 or visit http://www.lenovo.com/acec, and experience the Lenovo difference! Be sure to check the website often – special offers change frequently.

MedjetAssist is the premier medical evacuation and repatriation membership program for travelers. As a Medjet member, if you become hospitalized more than 150 miles from home virtually anywhere in the world and require continued hospitalization, Medjet will arrange medical transfer to the hospital of your choice.
Whether you travel for work or pleasure, take advantage of the discounted annual memberships that start at $205 for an individual (a savings of $45) and $325 for a family (a savings of $60). Visit www.medjet.com/acec to enroll with Medjet at the ACEC discounted rate or call 800.527.7478 and mention ACEC.
Questions? E-mail
[email protected]
ACEC Discount Programs Disclaimer:
ACEC's discount products line is regularly updated. Discount programs offered through ACEC are products provided by the suppliers listed on our website; they are not products of the American Council of Engineering Companies. ACEC performs due diligence in monitoring the program features but has no control over the suppliers, their policies and procedures, or their products; nor does ACEC warrant the products in any way. Discounts and prices are subject to change without notice. If ACEC becomes aware of a significant deficiency in any of the programs being offered to ACEC members, ACEC reserves the right to remove the program from the product line. If you have questions concerning ACEC discount programs call 202-347-7474 or e-mail [email protected].
---
To request a Membership Application or Dues Schedule, contact us at:
American Council of Engineering Companies of Missouri
3432 W. Truman Boulevard, Suite 110, Jefferson City, MO 65109
(573) 634-4080
E-mail: [email protected]